Posts for: January, 2015
By Richard Young, DMD, LTD
January 30, 2015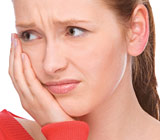 It can start with a simple twinge or be as severe as excruciating pain. From time to time, we have patients asking questions about tooth sensitivity — what causes it? What can be done about it? For these reasons, we have put together the following list of frequently asked questions (FAQs) so that you can develop a healthy understanding about this painful and often avoidable condition.
What is tooth sensitivity?
The first layer of protection of the teeth is enamel. Enamel is a dense crystalline structure, the hardest substance produced by animals. It is an inert substance that has no nerve supply and thus it protects the teeth from temperature and pressure changes. When it is compromised, worn thin, or exposed due to gum recession, it leaves the dentin exposed and vulnerable. Unlike enamel, dentin is living and has delicate nerve fibers within it.
What triggers tooth sensitivity?
Once dentin is exposed, it can become sensitive. It typically occurs when the dentin comes in contact with heat, cold, or the "double whammy" combination of both cold and sweets. Even the bristles of a soft toothbrush can irritate exposed dentin causing sensitivity and pain.
What can be done to minimize tooth sensitivity?
One of the simplest ways to minimize or prevent sensitivity is by teaching proper brushing techniques so that teeth are cleaned without causing either sensitivity or damage. Brushing too hard is a frequent culprit. Being overzealous can literally cause gum recession, leave dentin, and wear it away leaving it grooved. Another step to minimize sensitivity is to use a toothpaste containing fluoride. Fluoride increases the strength of tooth surfaces and thus makes teeth more resistant to attack by acids and sweets. If severe, we may need to apply a barrier to cover the sensitive areas. These barriers may range from concentrated fluoride varnishes to replacing lost tooth structure with filling materials.
Want to learn more?
To learn more about this topic, read the article "Sensitive Teeth." Or if you are suffering from this condition, please contact our office to schedule an appointment. During your appointment, we will conduct a thorough examination to ascertain what is causing your sensitivity as well as what we can do to treat and/or prevent future issues.
By Richard Young, DMD, LTD
January 15, 2015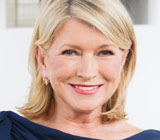 Martha Stewart has built a flourishing career by showcasing the things she's designed and made — like floral arrangements, crafts, and even home renovations. Just recently, she was showing off her latest restoration project: a new dental bridge. In fact, she live-tweeted the procedure from her dentist's office… and she even included pictures of the bridgework before it was placed on her teeth!
OK, it's a departure from paper crafts and home-made pillows… but why not? We can't help feeling that there's just as much craftsmanship — even artistry — in dental bridgework as there is in many other custom-made items. If you learn a little more about what goes into making and placing bridgework, perhaps you'll understand why we feel that way.
Bridgework is one good solution to the problem of missing teeth (another is dental implants). A fixed bridge is anchored to existing teeth on either side of the gap left by missing teeth, and it uses those healthy teeth to support one or more lifelike replacement teeth. How does it work?
Fabricated as a single unit, the bridge consists of one or more crowns (caps) on either end that will be bonded or cemented to the existing teeth, plus a number of prosthetic teeth in the middle. The solid attachment of the crowns to the healthy teeth keeps the bridge in place; they support the artificial teeth in between, and let them function properly in the bite.
Here's where some of the artistry comes in: Every piece of bridgework is custom-made for each individual patient. It matches not only their dental anatomy, but also the shape and shade of their natural teeth. Most bridges are made in dental laboratories from models of an individual's teeth — but some dental offices have their own mini-labs, capable of fabricating quality bridgework quickly and accurately. No matter where they are made, lifelike and perfect-fitting bridges reflect the craftsmanship of skilled lab technicians using high-tech equipment.
Once it is made, bridgework must be properly placed on your teeth. That's another job that requires a combination of art and science — and it's one we're experts at. From creating accurate models of your mouth to making sure the new bridge works well with your bite, we take pride in the work we do… and it shows in your smile.
If you would like more information about dental bridges, please contact us or schedule an appointment for a consultation. You can learn more by reading the Dear Doctor magazine articles "Fixed vs. Removable Bridges" and "Dental Implants vs. Bridgework."